Fr. Edward L. Melton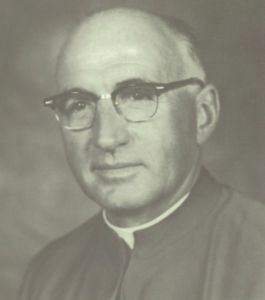 Ordained: 1939
Assignments:
1940-1948: St. Pancras, Glendale, NY (RVC)
1949-1953: Our Lady of Perpetual Help, Lindenhurst, NY (RVC)
1954-1957: St. Catherin of Sienna, Franklin Square, NY (RVC)
1958: St. Barnabas Apostle, Bellmore, NY (RVC)
1958-1991: Diocesan Offices (RVC)
1959-1962: Good Samaritan Hospital, West Islip, NY (RVC)
1960-1964: Mercy Hospital, Rockville Centre, NY (RVC)
1968-1994: St. Agnes' Cathedral, Rockville Centre, NY (RVC)
1990-1994: Retired (RVC)
1994: Died
Fr. Edward Melton worked within the Diocese of Rockville Centre for several decades. In February 2019, two survivors came forward and alleged that Fr. Melton had sexually abused them when they were children and attended St. Agnes Cathedral during the 1960s and 1970s.