Jeff Anderson & Associates: Contract Affiliations and Co-Counsel
Greg Gianforcaro
Attorney – New Jersey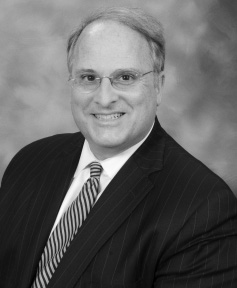 Gregory G. Gianforcaro established his independent law firm, Gianforcaro Law, in 1992. A native of New Jersey, he has practiced law for more than 30 years and is a sought-after expert on litigation and trial law, particularly matters involving childhood sexual abuse. Greg graduated from Seton Hall University's School of Law. He also earned a BS in Civil Engineering and Construction Technology from Temple University.
Honors & Awards
New Jersey Super Lawyers (Thomson Reuters Publication) – 2007, 2012-Present
New Jersey State Bar Association — 2014 Professionalism in the Law Award
Warren County Bar Association — 2019 Trailblazer Award
Sample Cases
State v. Judge 275 N.J. Super. 194 (App. Div. 1994)
DeSai v. Bd. of Adjustment of Phillipsburg 360 N.J. Super. 586 (App. Div. 2003)
Nunnery v. Salisian Mission, Inc. (unreported)
Coffey, et. al. v. Sisters of the Catholic Apostolate (unreported)
Davis v. Devereux 209 N.J. 269 (2012)
Cynthia LaFave
Attorney – Albany, New York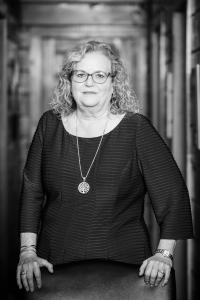 Cynthia has always been an advocate for those who have found their lives turned upside down because of injuries due to some other person or entity's negligence. She is passionate about her career and takes to heart the needs of her clients. She is an active and prominent attorney in the Albany area and a partner at the law firm LaFave, Wein & Frament, PLLC. Cynthia is board certified by the National Board of Trial Advocacy in Civil Trial Advocacy.
Honors & Awards
Named a SuperLawyer 2007-2013
Top 100 Lawyers, 2010-2013
NYS Academy of Trial Lawyers, President's Award, 2008
Wiedemann Wysocki Citation of Excellence, American Association for Justice
Appeared on Eye to Eye with Connie Chung
Bar & Professional Activity
Past Vice President for the Third Judicial Department, NYS Academy of Trial Lawyers
Past President of the Capital Region Affiliate of the NYS Trial Lawyer's Association
Past President of the Albany County Bar Association
Delegate to the NYS Bar Association
Member American Association for Justice
American Board of Trial Advocates
Capital Region Trial Lawyers Association
She has been a speaker for the American Association of Justice
American Trial Lawyers Association
New York State Bar Association
Capital Region Trial Lawyer's Association
New York State Trial Lawyer's Association
New York State Academy of Trial Lawyer's and many other organizations
Steve Boyd
Attorney – Rochester & Buffalo, New York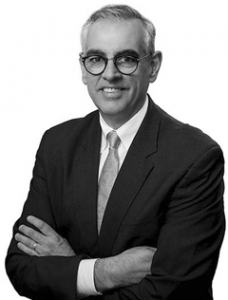 Before becoming an attorney, Steve Boyd spent several years as a local television reporter in Buffalo while working to earn a legal degree from the University at Buffalo Law School. He has been a practicing personal injury attorney since 1999 and helps people who find themselves in the situations he previously reported. Steve has focused his entire legal career representing survivors of serious injury accidents. He has successfully obtained fair verdicts and settlements for his clients during that time.
Honors & Awards
Avvo.com attorney rating 10 out of 10 "Superb"
Avvo.com "Top Contributor"
New York Super Lawyer 2009-present
Media Award: Bar Association of Erie County 1999
Alumni of the Year: Hutch Tech High School 1999
Heroism Award: Niagara Falls Mayor and Fire Dept. 1998
Professional Associations and Memberships
Million Dollar Advocates Forum
Bar Association of Erie County
American Association for Justice
Western New York Trial Lawyers Association
New York State Bar Association
Robert Pastor
Attorney – Arizona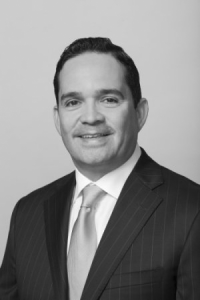 Robert E. Pastor would be the first to admit that, as a prosecutor, obtaining a guilty verdict brought great satisfaction. He experienced that satisfaction countless times during his distinguished career with the Maricopa County Attorney's Office. But Bob wanted to do something more positive — to hold people and organizations accountable for the hurt they inflicted on others.
That's why he turned his talents to helping injured people and their families. Today, Bob represents people who are facing a life-changing injury and those families whose loved one has been killed. Bob has made a special mission of making sure that those who claim to protect us and for whom we entrust with our lives are held to account when they neglect or deny their responsibilities. Throughout his career, for example, Bob has successfully sued school districts, government entities and religious institutions that have chosen to shield sexual predators they employ. By the same token, Bob has fought and won against insurance companies who refuse to provide the protection their clients paid for.
Like many successful trial lawyers, Bob's commitment to justice comes from a deep, personal experience with pain and loss. Through the years, Bob uses his skills and experiences to obtain millions of dollars in settlements and jury verdicts for his clients. Bob's law firm, Montoya, Lucero, & Pastor, PA, is located in Phoenix, Arizona.
Dan Monahan
Attorney – Pennsylvania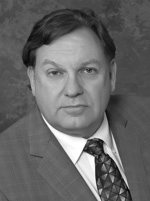 Mr. Monahan has been handling personal injury cases for more than 30 years. Early in his career he worked for major insurance companies, but in 1987 founded his own firm devoted exclusively to helping the victims of serious injury. He has published hundreds of articles and several books on injury law and closely related practice areas. He takes a no-holds-barred approach to protecting the interests of his clients, and fights with every ounce of his energy and the powerful weapons of the law to obtain the compensation his clients deserve.
Mr. Monahan graduated cum laude from the University of Delaware with a Bachelor of Arts in History in 1975. He graduated from Villanova University School of Law in 1978 and earned a Masters in Law from Villanova University School of Law in 2000. He is admitted to practice law before the Supreme Court of Pennsylvania, the Federal District Court and the Federal Circuit Court of Appeals.
Honors & Awards
Named by Main Line Today as one of the three Best Attorneys in the western Philadelphia suburbs for workers' compensation and personal injury law
Recipient of the second highest rating a lawyer can obtain by Martindale-Hubbell
Board Certified in Trial Advocacy by the National Board of Trial Advocacy
Memberships
American Association for Justice
Pennsylvania Association for Justice
National Crime Victims' Bar Association
Pennsylvania Bar Association
Academy of Trial Advocacy Fellow
Pennsylvania and Chester County Workers' Compensation Attorneys (Section Member)
American Association of Justice's Sections on Trucking Litigation, School Violence, Inadequate Security and Professional Negligence (Section Member)
Marc Pearlman
Attorney – Illinois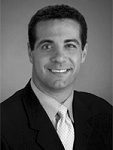 Marc is an intense and focused practitioner with significant experience representing clients in commercial litigation in both state and federal courts. He is also known for his strong capabilities in working with insurers and reinsurers worldwide in all aspects of their business. Marc has participated in many domestic and international arbitrations and acted as national coordinating counsel for his clients. Marc's diverse litigation practice also includes representing victims of sexual abuse and exploitation.
Marc was formerly a partner in the Chicago office of an international law firm. In addition to his experience in coverage litigation and reinsurance, Marc also works with clients in reviewing and drafting contracts (including commercial contracts) in connection with their business ventures, as well as their insurance policies and reinsurance treaties.
In representing victims of sexual abuse and exploitation, Marc is committed to advocating on behalf of and protecting the interests of children and vulnerable adults. In addition to litigating and settling cases on behalf of his clients, Marc has assisted in drafting legislation and worked to change law to better protect victims of sexual abuse.
Marc graduated from Cornell University in 1988 with a Bachelor of Arts degree in Economics. He received his J.D. from the University of Michigan Law School in 1991.Marc has published articles on a number of topics including insurance, reinsurance, healthcare liability and RICO.
Mark Gallagher
Attorney – Kailua, Honolulu, Hawaii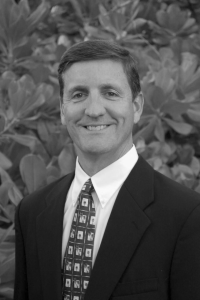 For more than two decades attorney Mark Gallagher and his team have protected the rights of people who have been seriously injured and helped survivors of sexual abuse seek justice and accountability. He has represented numerous adult survivors of childhood sexual abuse in claims brought against perpetrators and responsible institutions since the opening of Hawaii's "window" statute in July of 2018.
Mr. Gallagher attended Tufts University, earning his bachelor's degree in economics in 1985. He then pursued his legal education at Boston University School of Law, where he served as a case and note editor for the school's Review of Banking & Financial Law. He was awarded his law degree in 1988 and was admitted to practice law in Massachusetts the same year. He was later admitted to practice in Georgia and Hawaii. Mr. Gallagher is also admitted to practice before the U.S. District Court for the District of Massachusetts, the U.S. District Court for the District of Hawaii and the U.S. Court of Appeals for the 9th Circuit. He opened his own practice in Kailua in 2009.
Recognized by his fellow professionals for his excellent track record and superb ethics, Mr. Gallagher has earned many awards and accolades, including a Distinguished BV rating from his peers through Martindale-Hubbell and a 10.0 "Superb" peer-review rating through Avvo. He is a member of the Hawaii State Bar Association and the Brain Injury Association of Hawaii.
Joseph George, Jr.
Attorney – Sacramento, California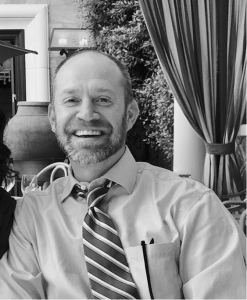 A native of Nashville, Tennessee, Joseph George, Jr. moved to California to attend the University of California at Davis, where he studied psychology and communications (double major) and graduated in 1995. Joe Jr. studied law at the University of Pacific, McGeorge School of Law. While attending McGeorge, he earned a Certificate in Governmental Affairs, Honors in Trial Advocacy, and was on the Dean's List. He graduated in 1998.
After passing the California Bar Exam, Joe Jr. began his legal career as a Deputy District Attorney in Yolo County. As a prosecutor, he gained significant litigation experience, trying cases in front of both juries and judges.
In 2001, Joe Jr. entered private practice and since 2003 has represented victims and survivors of childhood sexual abuse. In 2012, Joe Jr. attended and graduated from Gerry Spence's Trial Lawyers College (a 25-day intensive residential trial college in Wyoming). Joe Jr. was invited to join the faculty of the Trial Lawyers College faculty and since 2018 has taught at the Trial Lawyers College in Wyoming and its related regional seminars.
Joe Jr. is an active cyclist, marathoner, and angler. He has volunteered as an adult literacy tutor and for the Make-A-Wish Foundation.
J.R. Whaley
Attorney – Baton Rouge, Louisiana Based in Baton Rouge, J.R. has years of experience trying complex litigation cases in both federal and state courts throughout the country. His clients appreciate his knowledge and experience and judges have even remarked on his unique capabilities. One judge even commented that J. R. exhibited "qualities that every lawyer should possess and display."  In addition to complex litigation cases, he extensive experience working on serious personal injury cases including death, financial injury cases such as consumer disputes and unfair business practices, and disputes between insurance companies and their policy holders.
J. R. is committed to helping survivors in their search for justice. He is approachable and accessible and believes in staying in contact with his clients to make sure they always know what work he is doing and where their case stands.  J. R. believes in supporting his community and remaining active in his community. He has been chosen to attend leadership programs and serves on a board of a non-profit dedicated to helping young men aging out of the foster care system.
J. R. writes for various publications, including The Legal Examiner and Living Safer. Some of his articles explain the importance of having the appropriate levels of insurance and other issues impacting consumers and businesses.
Education
Louisiana State University Paul M. Hebert Law Center,Juris Doctor, May 1998
Louisiana State University, Bachelor of Arts, History & Political Science, December 1993
Admissions
U.S. Court of Federal Claims, 2012
U.S. Supreme Court, 2002
U.S. Court of Appeals, 5th Circuit, 1998
U.S. District Court, Louisiana Western District, 1998
U.S. District Court, Louisiana Middle District, 1998
U.S. District Court, Louisiana Eastern District, 1998
Louisiana Supreme Court, 1998
Karen Barth Menzies
Attorney – California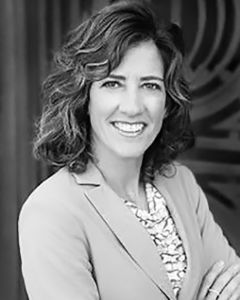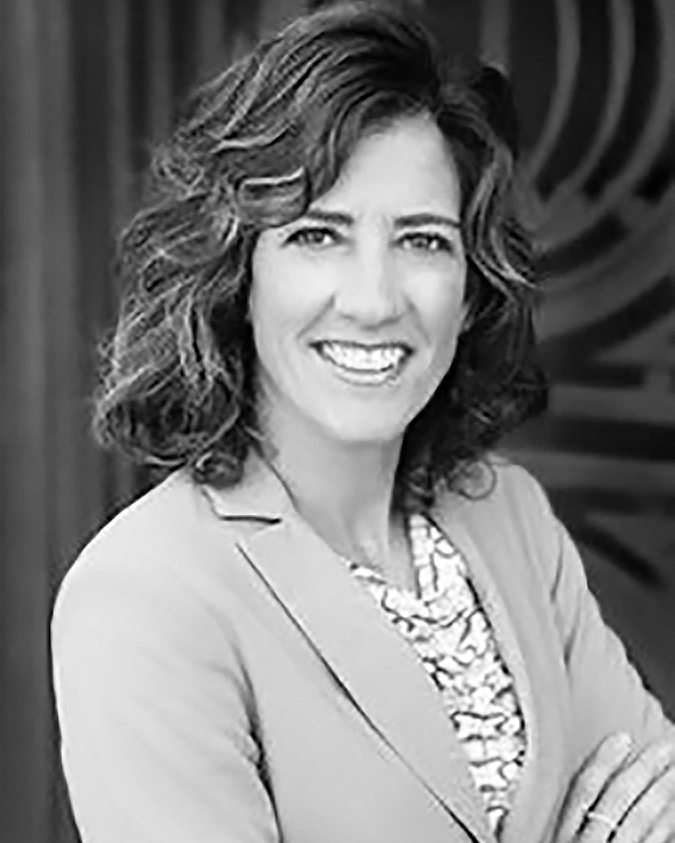 For more than twenty five years, Karen Barth Menzies has dedicated her career advocating for victims, particularly women and children. Karen is  has been recognized as a Super Lawyer in Southern California for the last fifteen years, and she is particularly focused on sexual abuse claims and women's health issues. She is willing to listen to your story, without judgment. She's on your side.
Karen believes in advocating for the victims who've been taken advantage of. She leads a current Boy Scouts of America sexual abuse lawsuit investigation involving claims of abuse by scoutmasters, troop leaders and other adults affiliated with the Boy Scouts of America. She also represents survivors who experienced Catholic Clergy sexual abuse in claims against the Archdiocese of New Orleans, which is currently in a legal restructuring process.