Jeff Anderson & Associates: Advocates and Staff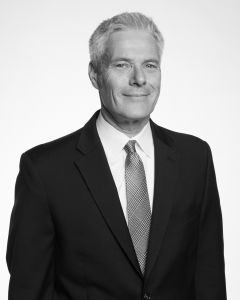 Tim is an experienced paralegal with a background in civil litigation and criminal prosecution. Tim began his career as a journalist and uses his interviewing and writing abilities to help the firm and our clients achieve success.
With previous experience in advocating for injured persons, Tim works on behalf of our clients diligently and with great respect. Tim has a Paralegal bachelor's degree from Winona State University and a bachelor's degree in Mass Communications from St. Cloud State University. Outside of work, Tim enjoys live music, reading, playing hockey, running and all outdoor activities.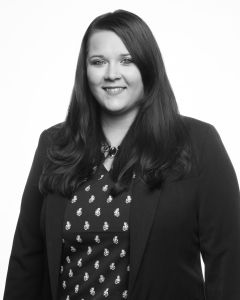 A graduate of Winona State University, Kellie brings to the firm a fresh perspective and background in the legal field and is willing to go the extra mile to advocate for our clients. Kellie's previous experience includes work with a civil litigation firm in La Crosse, Wisconsin and an internship with the Ramsey County Attorney's Office in the Child Protection Unit. She has worked with family members of abused and neglected children and brings a calm, understanding disposition to the work that we do here at Jeff Anderson & Associates. Kellie resides in St. Paul and enjoys cooking, reading and traveling.
Lakeesha Tillmon
Paralegal
Lakeesha's experience as a litigation paralegal is vital to our mission; her experience interviewing and then maintaining client relationships is invaluable; and her attention to detail in every aspect of case management is important to the overall success of our team.
In addition to her Paralegal certification, Lakeesha has a Bachelor of Arts degree in Political Science with minors in History and Philosophy.
Parker Theuninck
Paralegal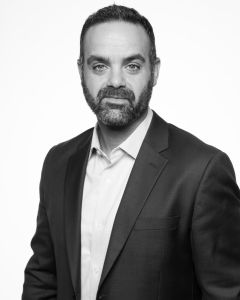 Parker brings several years of civil litigation experience to our firm. Parker's success as a paralegal can be attributed to his previous experience in law enforcement, accounting, and private investigation. In addition to his paralegal certificate, Parker completed a Bachelor of Science degree in Business Administration. His compassion for survivors and intolerance for injustice drives him to help our clients find a path to healing and closure. Parker epitomizes a phrase commonly heard around our firm, "We lead with our hearts and steer with our heads." Outside of work, Parker stays active playing golf, hiking, working out, traveling, and spending time with family and friends.
Asja Karic
Client Communications Manager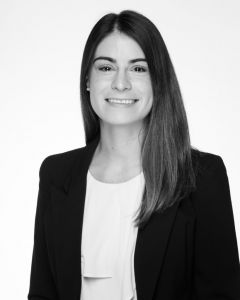 Asja holds a B.S. in Family Social Science from the University of Minnesota. Before joining Jeff Anderson and Associates, she worked as an Advocate coordinating crisis lines, providing court advocacy and supporting survivors through Sexual Assault Forensic Exams.
Asja enjoys volunteering in her spare time and has been involved with Women's Advocates and HandsOn Twin Cities. She brings expertise in working directly with survivors and provides a safe environment for clients here at Jeff Anderson and Associates.
Rachel Mendivel
Client Communications Advocate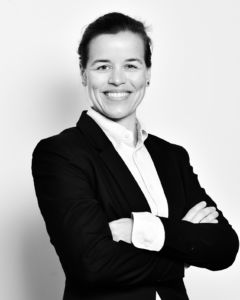 Rachel brings several years of advocacy experience to our firm. Rachel's success as a Client Communications Advocate can be attributed to her previous experience as a Victim Advocate at various District Attorney offices. In addition to her experience as an advocate, Rachel completed a Bachelor of Arts degree in Communications and a Master's in Business Administration degree. Her passion for justice, loud voice for survivors and being relationship-oriented, helps Rachel connect with her clients on a deeper level. Rachel believes that every survivor that comes forward helps prevent a future child from abuse. Outside of work, Rachel stays active playing soccer, working out, learning Arabic, traveling, and spending time with family and friends.
Therese Gahler
Legal / Executive Assistant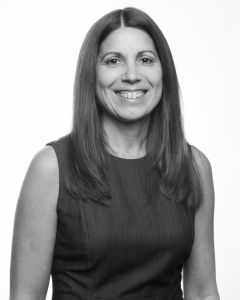 Therese has worked for Jeff Anderson for over nineteen years and currently serves as a legal and executive assistant to Jeff Anderson, Mike Finnegan, and Elin Lindstrom. In the ever demanding world of a major litigation environment, Therese provides a capable and steady hand that keeps the firm focused and on time.
Erin Dalluge
Legal / Executive Assistant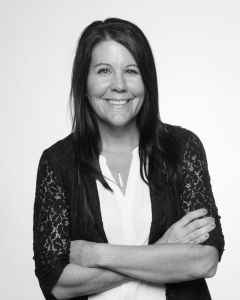 Erin is the legal and executive assistant to attorneys Mike Reck, Trusha Patel, Josh Peck, Molly Burke and Jeff Anderson. Erin has been with the firm since 1993, making her the longest tenured employee at Jeff Anderson & Associates. She brings a calm demeanor and historical perspective that are invaluable to the day-to-day work of the firm.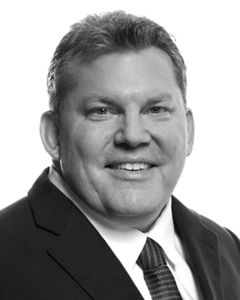 Having 30 years experience investigating, researching and publishing on clerical sexual assaults of minors, Patrick is the only former Benedictine Monk and Priest imbedded in a litigation firm.He listens with the ear of his heart and knows first-hand the Institutional and cultural barriers survivors face.  Trained in Philosophy, Theology and Canon Law, Patrick was a monk at Saint John's Abbey and Priest/Canonical Attorney in the Archdiocese of Saint Paul & Minneapolis and often assists investigative journalists at the AP, LA Times, CNN and ICIJ. Patrick joined the firm in 2012 as a force multiplier in litigation as well as a subject matter expert on Artificial Intelligence and Stem Cell research projects.  Patrick has had the privilege to listen to Survivors from Alaska to Ireland and can think of no higher calling than Child Protection and healing.  Patrick resides in Los Angeles, CA enjoying spending free time with his adult daughter, experiencing the Getty and some occasional Johnnie Football.
Michelle Stoltz
Office Coordinator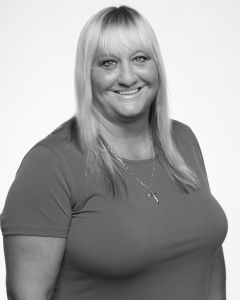 Michelle has been the lead Front Line Responder and Office Coordinator at Jeff Anderson & Associates since 2004. Before coming to the firm, Michelle worked with adolescents as a client representative for Face to Face Health and Counseling Inc., in St. Paul, Minnesota. Michelle leads with empathy, and demonstrates patience and compassion when communicating with survivors. Michelle is often the first person a survivor will confide in about their abuse, and she makes every survivor feel believed, safe and heard. Outside of the office, you will find Michelle embarking on many adventures, such as golfing, boating, traveling and spending time with her friends and family, and most importantly…being a die-hard Vikings fan.
Melissa M. Harris
Records Manager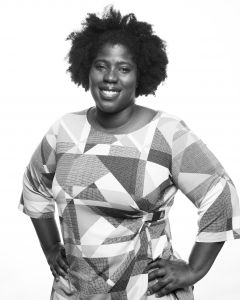 With great attention to detail and an incredible work ethic Melissa has kept things in impeccable order at Jeff Anderson & Associates for more than eight years.
Chelsea Schullo
Manager, Communications Team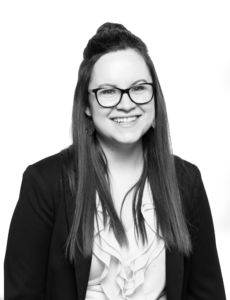 Chelsea graduated from the University of Wisconsin-River Falls with a Bachelor's of Science in Business Management and Marketing. With experience managing communications efforts for large business divisions, Chelsea brings expertise in project management, budget planning, copy editing and writing and analyzing outreach efforts through data. Her empathy and passion for helping others drives her and continues to motivate her to make positive improvements and developments for the team. In her free time, Chelsea can be found reading Harry Potter, listening to true crime podcasts, painting, cooking or going on walks near the St. Croix River. 
Paul Moehring
Videographer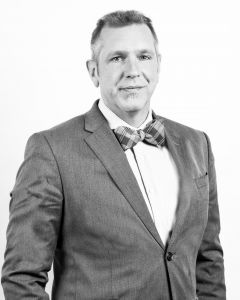 Paul is an experienced videographer with a background in commercial, non-profit, and documentary filmmaking. In addition to his professional and creative endeavors, Paul has been making films with the intent of protecting vulnerable children both here and abroad for more than a decade. His accomplishments include creating several films in support of the founding and growth of a children's clinic in rural Haiti and serving as a board member for the St. Paul based non-profit No Time For Poverty. Paul was first introduced to Jeff Anderson & Associates in 2012 as a camera operator for HBO Film's "Mea Maxima Culpa: Silence in the House of God", a Peabody award winning film that featured the work of attorney Jeff Anderson. Since that day, Paul has remained inspired by the mission of the firm and is honored to have the opportunity to play a part in the child protection movement with a role focused on creativity, artistry, and advocacy.
Michelle Ferguson
Accounting Manager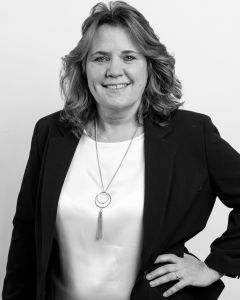 With a finely-tuned eye for the tiniest details and a knack for deftly managing multiple processes at varying altitudes, Michelle has handled all of our day-to-day financial operations with precision and efficiency since joining the firm in 2018. She credits these abilities, in part, to her Bachelor of Science degree in Accounting from Metropolitan State University. Michelle is continually inspired by the passion of her colleagues and is energized by our collective, ongoing dedication to the fight for survivors' rights. Outside of the office, you may very likely find her golfing, spending time with friends and family, or relaxing at the lake.
Sandy provides part-time accounting support to the firm.  She has a Bachelor's of Science degree in Accounting from the University of Minnesota Carlson School of Management and is a licensed CPA. Her background includes over 25 years of experience providing tax and accounting services to businesses and individuals. Sandy brings positivity and professionalism to her role. She enjoys the vibrant, collaborative culture of the firm and is grateful to be part of the work we do to help survivors. Outside of work, Sandy serves as a volunteer board member and is an advocate for mental health awareness.  She enjoys working with textiles, biking on Minnesota's beautiful trails, and spending precious time with family and friends.
Casey Anderson
Human Resources & Development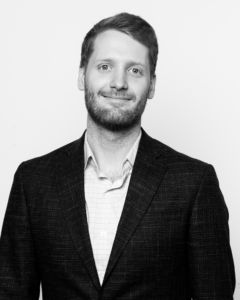 Casey Anderson is an experienced human resources professional with demonstrated successes in recruitment, performance and talent management, employee relations, employee engagement, and team leadership. Holding a Bachelor's of Science in Human Resources Management from Saint Mary's University of Minnesota, and with a combined 7+ years of Human Resources and leadership experience, Casey aligns the mission of the firm to business initiatives while encouraging ongoing development and growth initiatives for employees across a nationwide workforce.  In his free time, Casey can be found backpacking and camping on local trails (hiking the Superior Hiking Trail in 2018), traveling, running, biking, cooking and watching movies.
Lisa Rivera
Legal Executive Assistant


Lisa was born and raised in New York and has been working in the legal field since 1996. Lisa began working in the child protection space in 2004 in Miami and continued when she moved back to New York.  When she learned the law finally changed in New York for victims of sexual abuse, she immediately knew she wanted to work for the cause again and be a part of keeping kids safe and helping survivors on their journey to healing and justice. In her free time, she loves spending time with her family, traveling, and finding fun things to do in New York.
Cherise Salim
Director, Human Resources & Development

Joining Jeff Anderson & Associates in 2019, Cherise is continually innovating, strengthening and supporting how we work together to serve our clients and move the Child Protection Movement forward as a unified firm from coast to coast. An experienced professional, facilitator and adjunct professor, Cherise brings her knowledge of leadership, strategic management, recruitment, performance and talent management, employee relations, compliance audits, diversity and succession planning to every facet of firm operations. Prior to her arrival at Jeff Anderson & Associates, she worked in a variety of industries including Manufacturing, Retail, Agriculture, Non-Profit, Legal and Academia. Cherise received her Bachelor of Arts in Speech Communications and Executive MBA from the Carlson School of Management at the University of Minnesota, Twin Cities and is also certified as a Professional Coach (Center for Coaching Certification).
Cherise is currently an active member of the Society of Human Resource Management (SHRM), National Black MBA Association, National Association of African Americans in Human Resources, Minority Business Enterprise Committee (NMSDC), and a proud member of Alpha Kappa Alpha Sorority, Inc. – Delta Phi Omega Chapter.
Monica Burke
Legal Administration Assistant

Monica has been a Certified Paralegal for 8 years. She's worked at firms dealing with construction defects, consumer class actions, public guardianship, attorney guardianship, estate planning, estate administration, real estate, and mostly collection litigation. Monica volunteered at the Ventura County Courthouse in their Family Self-Help Center. The Help Center experience has been my favorite so far.
Monica's journey into the legal career field beganas a child as she was in foster care and later adopted. The court system has always been a large but positive force in her life. Because of her past, she wanted to give back, and help make a positive impact on the lives and healing processes of survivors. Monica has six siblings, and has 17 nieces and nephews (going on 19)Monica enjoys spending time with family and friends, Psychology, reading, cooking, singing, trying new things, going to museums, fishing and kayaking.
Patricia Nolan, LCPC
Client Communications Advocate

Patricia previously managed a team of advocates at an Illinois rape crisis center providing legal and medical advocacy, as well as providing therapy to adult and child sexual violence survivors. Herclinical experience spans over 16 years as a licensed psychotherapist with extensive experience in the assessment and treatment of chronic, complex and acute trauma responses.  Prior to obtaining her Master of Science degree in Clinical Psychology she worked in public finance and taught at the University of Chicago. Patricia is repeatedly amazed and fascinated by the resilience of the human spirit to transform past wounds into present strengths. She and her partner are guardians to two Standard Poodles, Belle and Sadie, and spends most of her free time on Lake Michigan swimming, sailing, kayaking or roaming various beaches. She also writes non-fiction short stories, and performs in live lit shows in Chicago every chance she gets.
Alley Munoz
Client Communications Advocate

Alley graduated from California State Fullerton with a Bachelor's of Art in Criminal Justice and Political Science. She has spent the entirety of her career working with survivors of sexual abuse. She volunteered with a rape crisis center in Orange County as an undergrad and upon graduating was hired to work with survivors at the Orange County District Attorney's Office. She strives to create a space where survivors can feel supported through their healing journey and a space where they can feel empowered and believed in. Outside of work, Alley enjoys trying new foods, roller skating, and spending time with her family and friends.