Fr. Barry F. Bossa, S.A.C.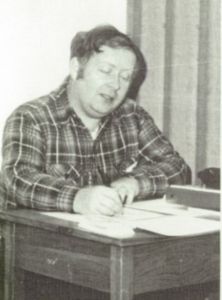 Ordained: 1981
Assignments:
1982-1986: Our Lady of Mt. Carmel, New York, NY (NY)
1984: Society of the Catholic Apostolate, New York, NY (NY)
1987-1988: Unknown
1989-2002: Our Lady of Mt. Carmel, Yonkers, NY (NY)
2003-2007: Unknown
2007: Died
Fr. Barry Bossa was ordained a Pallottine priest. Prior to his ordination, Fr. Bossa was a lay Catholic teacher in New York and Massachusetts. In 1974, Fr. Bossa pleaded guilty to misdemeanor sexual abuse of a minor boy in Malone, New York, but served no jail time. The Pallottines reportedly knew of the conviction before Fr. Bossa was ordained. In 2002, while working in the Archdiocese of New York, Fr. Bossa was accused in a lawsuit of sexually abusing two minor boys in the 1970s while he worked at St. Thomas Aquinas in Bridgewater, Massachusetts, as a Pallottine Brother in training for the priesthood. The Archdiocese of New York reportedly learned of the prior conviction in the summer of 2002, removed Fr. Bossa from ministry, and purportedly transferred him to Rome to keep him from children. The Archdiocese of Boston eventually settled the lawsuit and criminal charges were filed in 2003. Attempts to extradite Fr. Bossa from Italy were not successful. Fr. Bossa's status as a priest, whereabouts, and whether he had access to children from 2002 until his death in 2007 are unknown.