Br. Richard Berryman, C.F.C.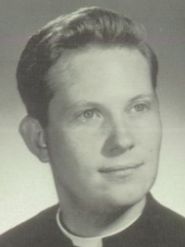 Assignments Within the Archdiocese/Diocese(s) in New Jersey: Newark
Assignments:
Brother Richard Berryman, C.F.C, was a member of the Congregation of Christian Brothers. At least one allegation of child sexual abuse was made against Br. Berryman in the bankruptcy matter In re: The Christian Brothers' Institute, et al. The sexual abuse allegedly occurred while Br. Berryman worked at Bergen Catholic High School in Oradell, NJ in the early 1960s. Br. Berryman's clerical status, locations he worked, and whether he has access to children are unknown.