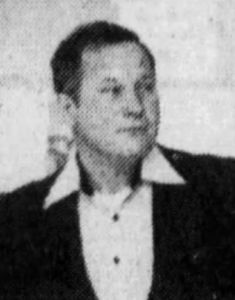 Fr. George V. Bredemann
Ordained, 1983
Assignments:
1984-1986 St. Teresa's, Phoenix AZ (PHX)
1987-1988 St. Catherine's, Phoenix, AZ (PHX)
1989-1990 Absent on Sick Leave
1991-1995 Unknown
1996-2002 Unassigned
2003-2012 Unknown
2012 Died
Although there were several letters in Fr. George V. Bredemann's priest file recommending that he should not become a priest, Fr. Bredemann was ordained in the Diocese of Phoenix. Fr. Bredemann is alleged to have sexually abused 15 minor boys prior to becoming a priest and at least 8 minor boys while he was a priest in the Diocese of Phoenix. In 1988, Fr. Bredemann was arrested on charges relating to the sexual abuse of minor boys. In 1989, Fr. Bredemann was found guilty of the charges of child sexual abuse and was sentenced to one year in prison. After serving his sentence, Fr. Bredemann violated his probation by reportedly attempting to flee to Brazil. Fr. Bredemann was subsequently sentenced to 45 years in prison. In 2003, Fr. Bredemann was laicized and later died in prison. Fr. Bredemann was named on the Diocese of Phoenix's list of "Names of Diocese of Phoenix priests and deacons who have been laicized and/or removed from ministry due to sexual misconduct with a minor." Fr. Bredemann's status as a priest, whereabouts, and whether he had access to children from 1991 until his death are unknown.