Fr. Carl A. Urban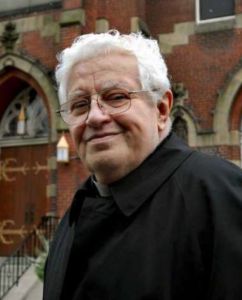 Ordained: 1966
Assignments:
1967 St. Casimir, Albany, NY (ALB)
1968-1971 St. Patrick, Ravena, NY (ALB)
1968-1974 Cardinal McCloskey High School, Albany, NY (ALB)
1972-1974 Blessed Sacrament, Albany, NY (ALB)
1975-2011 St. Adalbert, Schenectady, NY (ALB)
2012-2019 Unknown
In 2004, an attorney alleged Fr. Carl A. Urban had sexually abused his client, a boy at the time, in a public restroom more than 15 years ago. Approximately seven years later, in July 2011, another man came forward saying he had been sexually abused as a child by five priests, one of whom was said to be Fr. Urban. By November 2011, Fr. Urban was cleared of wrongdoing by the diocesan review board and returned to active retired status. Fr. Carl Urban is not listed in the Official Catholic Directory after 2011. Fr. Urban's current status as a priest, his whereabouts, and whether he has access to children are unknown.