Fr. Carl Stone s.m.m.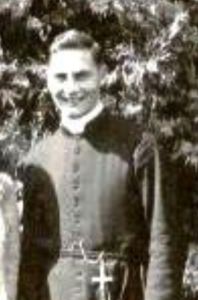 Ordained: 1942
ASSIGNMENTS:
1943-1954 Unknown 1976 St. Mary, Amsterdam, NY (ALB)
1955-1956 Queen of All Hearts, Bayshore, NY (BR)
1957 St. John Bosco, Malone, NY (OG)
1958-1960 Unknown 1981 Unassigned (ALB)
1961-1971 Montfort Fathers Provincial and Mission House, Ozone Park, NY (NY)
1972 Unknown 2004-2006 Unknown
1973 Oneonta Area Office, Oneonta, NY (ALB) 2006 Died
1974-1975 Unknown
1977 St. Mary, Gloversville, NY (ALB)
1978-1980 Holy Cross Church, Morris, NY (ALB)
1982-2003 Retired (ALB)
Fr. Carl Stone has been accused of sexually abusing children in both the dioceses of Ogdensburg and Albany. Fr. Stone was accused of sexual assault of a minor in Ogdensburg, then moved to Albany to work for 11 years with youth. In 1981, Fr. Stone was removed from ministry after pleading guilty to sodomizing two teenage brothers in Colonie, NY. While on probation from this conviction, Fr. Stone moved to Canada and worked at two churches. Despite full knowledge of Fr. Stone's history of abuse, Ontario Bishop LaRocque invited Fr. Stone to work in proximity to youth in Canada. After new allegations in 1985, Bishop LaRoque terminated Fr. Stone. Fr. Stone was named on the Diocese of Albany's lists of "Clergy Credibly Accused While Serving in the Diocese of Albany." In 2008, Fr. Stone was named publicly in Canada as an accused priest.