BIll Cosby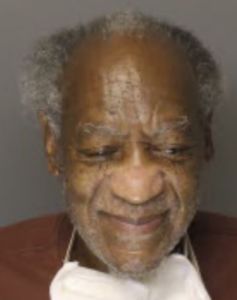 In 2022, we filed a lawsuit on behalf of courageous survivor Stacey Pinkerton under the New York Adult Survivors Act identifying William Cosby Jr. (Bill Cosby). Cosby used his fame to establish access and a predatory pattern to groom, drug, and sexually assault over 60 women between the mid-1960s and 2008.
In 1986, Cosby invited Pinkerton, a flight attendant, photographic model, and aspiring actress, to New York. During the trip to New York, Cosby took Pinkerton to the Cosby Show studio, and planned a business dinner where her career was to be discussed. During this trip, Cosby manipulated Pinkerton into believing he was trying to advance and benefit her professional career.
In March of 1986, Cosby arranged to meet Pinkerton in Illinois under the guise that Cosby would advance Pinkerton's modeling and acting career. During a dinner discussing career advancement, Pinkerton was sexually assaulted by Cosby.
Shortly after the sexual assault, Pinkerton began receiving mail and invitations at her home address, despite never providing this information to Cosby. In September of 1986, Cosby's assistant invited Pinkerton to his show occurring at the Chicago Theatre. Pinkerton attended the show with the intention of confronting Cosby about the sexual assault that occurred months prior. After the show, Cosby approached Pinkerton and forcefully kissed her without her consent.