Fr. Andrew Christian Andersen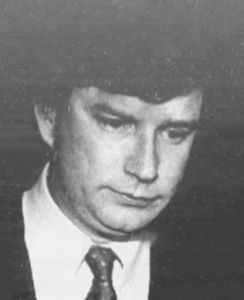 Assignments:
1983-1986 St. Bonaventure, Huntington Beach, CA
1987-1996 Leave Of Absence
1996 Removed From Priesthood
1996-2018 Unknown
Notes:  After being ordained in 1982, Fr.Andersen worked for only a short time at St. Bonaventure in Huntington Beach before being charged with 26 counts of sexual abuse against four altar boys. Fr. Andersen pleaded guilty to all 26 counts and was sentenced to five years of probation in a rehabilitation program. It was later revealed that Msgr. Michael Patrick Duffy was aware of Fr. Andersen's alleged misconduct in 1983, but continued to allow him to work with altar boys for the following 3 years. Four years after
his initial conviction, Fr. Andersen was again arrested, this time for sodomizing a 14-year-old boy. He was subsequently sentenced to six years in prison. In 1996, over a decade after his first conviction, Fr. Andersen was removed from the priesthood and laicized. Fr. Andersen's name (spelled Anderson in the release) was included in a press release issued by the Diocese of Orange in 2004 as a priest accused and removed from ministry. As of 2014, Fr. Andersen is believed to be residing in Tustin; whether he has access to children is unknown.