Anthony Joseph Eremito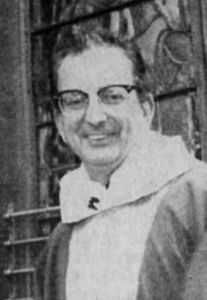 In 1991, Fr. Anthony Eremito of the Archdiocese of New York was accused of child sexual abuse by another priest, Fr. John Bambrick. Fr. Bambrick told the Archdiocese of New York that Fr. Eremito sexually abused him as a boy in New Jersey in the 1980s.
Fr. Anthony Eremito was removed from active assignments in 1992, but returned to ministry in the diocese of Trenton, New Jersey, from approximately 1997 to 1998. He also worked as a chaplain at a children's hospital in Lubbock, Texas, from 1998 to 2002. In 2002, Fr. Eremito's faculties were removed. In 2006, Fr. Eremito was working as a grief counselor in Pennsylvania and was subsequently removed from ministry.
Fr. Anthony Eremito worked at the following locations:
1967: Ordained
1968: St. Mary's, Fishkill, NY
1969-1975: St. Raymond's, Bronx, NY
1976: Extra archdiocesan assignment
1977-1978: Our Lady of Fatima, Scarsdale, NY
1979: Extra archdiocesan assignment
1980-1985: St. Margaret's, Manhattan, NY
1986-1994: Holy Cross, Manhattan, NY
1995-1996: Unknown
1997-2001: Absent on leave
2002-2003: Unknown
(Source: www.bishopaccountability.org)