Fr. Arthur (Arturo) A. Ribeiro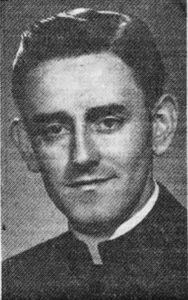 ORDAINED:

1950
ASSIGNMENTS:
1951: St. Leander, San Leandro, CA (SFR)
1952: Five Wounds, San Jose, CA
1953-1957: Sacred Heart, Turlock, CA
1958-1961: St. Joseph of Cupertino, Cupertino, CA
1962-1964: All Saints, Concord, CA (OAK)
1965: St. Bede, Hayward, CA
1966: St. Joseph's, Berkeley, CA
1967: Our Lady of Grace, Castro Valley, CA
1968-1970: St. Columba, Oakland, CA
1971-1980: St. Perpetua, Lafayette, CA
1981-1992: Absent on Sick Leave
1993: Unknown
1994-2000: Retired
2000: Died
Fr. Arthur Ribeiro has been named in at least five civil lawsuits alleging child sexual abuse. Fr. Ribeiro was named publicly as a sex offender by the Diocese of Oakland in July 2004. Fr. Ribeiro went on sick leave in 1982 and was confronted about his sexual misconduct by two priests in 1996. Fr. Ribeiro was removed from ministry shortly after the confrontation. Fr. Ribeiro has been accused by at least four people of child sexual abuse. It is believed that Fr. Ribeiro died in 2000. From 1981 until his death, his whereabouts, status as a priest, and whether he had access to children are unknown.