Fr. Arthur (Arturo) N. Fernando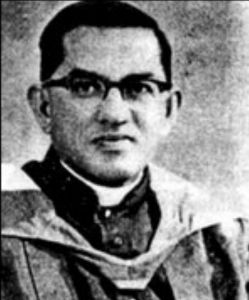 Ordained: Unknown
Assignments:
Pre-1976: Unknown
1976-1977: St. Pius V, Buena Park, CA
1978- 1979: Holy Family, Seal Beach, CA
1980-2018: Unknown
Fr. Arthur (Arturo) N. Fernando was accused of sexually abusing a child from 1973 to 1975 at St. Pius V Church in Buena Park, California. He has been named in at least one civil lawsuit. Fr. Fernando was included in the Archdiocese of Los Angeles' list of priests accused of sexual misconduct involving minors. It is believed Fr. Fernando may have died in approximately 1983 in Sri Lanka. Since 1980, Fr. Fernando's status as a priest, his whereabouts, and whether he had access to children are unknown.