Fr. Carl Anthony Schipper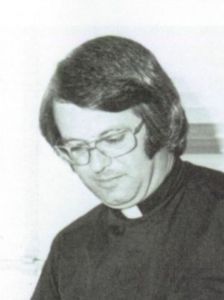 Ordained: 1968
Assignments:
1968-1970: St. Raymond's, Menlo Park, CA
1970-1972: Immaculate Heart of Mary, Belmont, CA
1970-1979: Serra High School for Boys, San Mateo, CA
1978-1981: Archdiocesan Board of Education, San Francisco, CA
1978-1987: Department of [Catholic] Education, San Francisco, CA
1987-1992: St. Gabriel's, San Francisco, CA
1992-2000: St. Patrick's Seminary, Menlo Park, CA
2000-2003: Administrative leave
2003-2017: Retired
2018: Unknown
Fr. Carl Schipper was arrested in 2000 for sending harmful materials to minors over the Internet. Fr. Schipper pled no contest and was sentenced to six months in jail and three years' probation, and was registered as a sex offender. Fr. Schipper retired in 2003. His whereabouts and whether he had access to children since 2003 are unknown.