Casper G. Wolf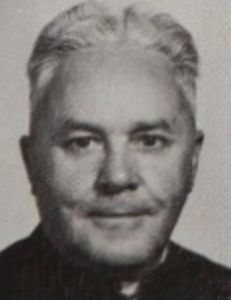 Fr. Casper Wolf was accused of sexually abusing a boy at Cardinal Hayes High School in the late 1950s. On October 25, 2017, Fr. Wolf's name was publicly disclosed for the first time.
Fr. Casper Wolf was ordained in 1938 in the Archdiocese of New York and worked at the following locations:
1939-1941: Our Lady of Sorrow, White Plains, NY
1942-1969: Cardinal Hayes High School, New York, NY
1970-1972: St. Margaret Mary Church, Staten Island, NY
Fr. Wolf died in February, 1972.
(Source: Official Catholic Directory)