Fr. Celestine Quinlan, O.F.M. Cap.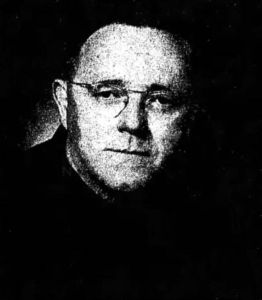 Ordination: Unknown
Assignments:
1958-1962: St. Francis of Assisi, Los Angeles, CA
1963-1969: Unknown
1970: Died
Fr. Celestine Quinlan was a Capuchin priest. He has been accused of sexually abusing at least four children. Fr. Quinlan was named in four civil lawsuits alleging child sexual abuse that occurred from approximately 1957 to 1963 while Fr. Quinlan worked at St. Francis of Assisi in Los Angeles. After the mother of two of Fr. Quinlan's alleged victims reported the abuse to church officials, Fr. Quinlan was transferred to Willits, which was then under the jurisdiction of the Archdiocese of San Francisco. According to the attorney for multiple alleged victims of Fr. Quinlan, the Archdiocese of Los Angeles told his clients that Fr. Quinlan had been sent to a reservation in Arizona to pay penance for his sins. Fr. Quinlan was included in the Archdiocese of Los Angeles' list of priests accused of sexual misconduct involving minors. From 1963 until his death, Fr. Quinlan's status as a priest, whereabouts, and whether he had access to children are unknown.