Fr. Christopher Berbena, O.F.M.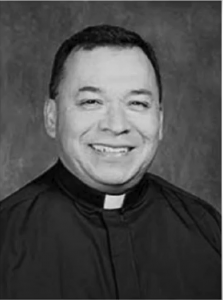 ORDAINED:

1980
Assignments:
1981: St. Anthony's Seminary, Santa Barbara, CA
1982-1991: Unknown
1992: St. Anthony's, Oakland, CA (OAK)
1993-1995: St. Joseph's, Pinole, CA
1996-2007: St. John Vianney Church, Walnut Creek, CA
2008-2018: Unknown
Fr. Christopher Berbena has been accused of sexually abusing at least one child. He was named in a lawsuit along with other alleged Franciscan abusers, and the case settled in 2006. The lawsuit accused Fr. Berbena of sexually abusing a child in approximately 1980 at St. Anthony Seminary in Santa Barbara. Fr. Berbena was included in the Archdiocese of Los Angeles' list of priests accused of sexual misconduct involving minors. It is believed Fr. Berbena may be living in San Leandro, CA. Fr. Berbena's status as a priest and whether he has access to children are unknown.