Fr. Christopher Cunningham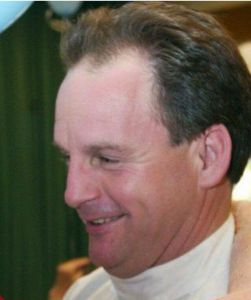 Ordained: 1989
Assignments:
1989-1990: St. Mary's, Palmdale, CA
1990-1994: St. Christopher's, West Covina, CA
1994-1998: St. Mary's, Palmdale, CA
1998-2001: St. Lawrence Martyr, Redondo Beach, CA
2001-2004: St. Louise de Marillac, Covina, CA
2004-2006: Our Lady of Assumption, Ventura, CA
2006-2018: Unknown
Fr. Christopher Cunningham has been accused of child sexual abuse by at least six people. Fr. Cunningham has been named by at least five people in civil lawsuits alleging child sexual abuse occurring from approximately the mid-1990s to the early-2000s at parishes in Palmdale, Redondo Beach, and Covina. Fr. Cunningham was included in the Archdiocese of Los Angeles' list of priests accused of sexual misconduct involving minors. In 2017, Fr. Cunningham was found to be a psychologist working with youth in Rhode Island. Two civil lawsuits were filed in 2017 alleging sexual abuse by Fr. Cunningham. His status as a priest and whether he has access to children are unknown.