Fr. Daniel J. Murray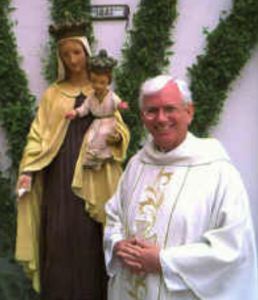 1973: Ordained
Assignments:
1974: Unknown
1975-1976: St. Columban, Garden Grove, CA
1977: On Duty Outside Diocese
1978: Educational Leave
1979: St. Joseph's, Placentia, CA
1980-1981: Pastoral Service Center, Orange, CA
1982: Unknown
1983-1994: St. Boniface, Anaheim, CA
1995: Unknown
1996-1999: St. Callistus, Garden Grove, CA
2000-2005: Our Lady of Mt. Carmel, Newport Beach, CA
2004-2011: Administrative Leave
2012-2014: Unknown
2015-2017: Administrative Leave
2018: Unknown
Fr. Daniel J. Murray was accused of sexual misconduct in 1991, but the Diocese of Orange was unable to substantiate the claims. In 2003, Fr. Murray was named in a child sexual abuse lawsuit. The suit alleges Fr. Murray sexually abused one youth from approximately 1973 to 1979. The settlement of the lawsuit was kept secret for a year before the public was informed and Fr. Murray was placed on leave. Fr. Murray worked as a vocations director for the Diocese of Orange. Fr. Murray was included in the Archdiocese of Los Angeles' list of priests accused of sexual misconduct involving minors. As of 2016, it is believed Fr. Murray was residing in Phelan, CA. Fr. Murray's current status as a priest, his whereabouts and whether he has access to children are unknown.