Fr. Denis Lyons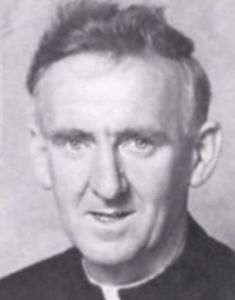 Ordained: 1958
Assignments:
1959-1963: Holy Trinity, San Pedro, CA
1964-1970: St. Bernard, Bellflower, CA
1971-1974: St. Genevieve, Panorama City, CA
1975-1977: St. Pius V, Buena Park, CA
1978: St. Mary, Huntington Beach, CA
1979-1996: St. John the Baptist, Costa Mesa, CA
1997-2002: St. Edward, Dana Point, CA
2003-2011: Retired
2012-2014: Unknown
2015-2017: Retired
2018: Unknown
Notes: Fr. Denis Lyons has a history of sexual abuse allegations in Orange County, California. In 1993, he admitted to inappropriate behavior with two adults when he worked as pastor at St. John the Baptist in Costa Mesa. Fr. Lyons was placed on administrative leave in 2002. Fr. Lyons is believed to have been residing in Seal Beach, CA in 2002. He was arrested in 2003 on charges he sexually abused a teenage boy in 1979 during counseling sessions at St. John the Baptist and during visits to the boy's home. The charges were later dropped due to the statute of limitations. In 2008, a man filed a lawsuit alleging Fr. Lyons sexually abused him when he was a third grader at St. John the Baptist School from approximately 1994 to 1995. In 2009, Fr. Lyons was arrested on new charges of child sexual abuse. On March 23, 2012, Fr. Lyons pleaded guilty to the charges and was sentenced to one year in jail, five years' probation, and had to register as a sex offender. Fr. Lyons' status per the Diocese of Orange's website in 2016 was "Life of Prayer and Penance." Fr. Lyons was included in the Archdiocese of Los Angeles' list of priests accused of sexual misconduct involving minors. He was also included in the Diocese of Orange's list of clergy removed from the ministry as a result of credible allegations of sexual abuse. Fr. Lyons' current status as a priest, his whereabouts, and whether he has access to children are unknown.