Fr. Dominic Hoa Nguyen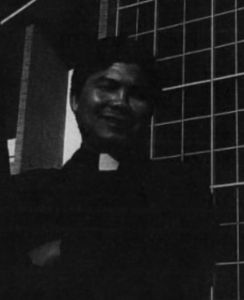 Ordination: 1995
Assignments:
1996-1999 St. Columban Church, Garden Grove, CA
2000-2001 Inactive Leave
2002 Unknown
2003 Absent on Sick Leave
2004-2011 Administrative Leave
2012-2018 Unknown
Notes:  After working in the Diocese of Orange from 1995 to 2000, Fr. Nguyen was sent to the Diocese of Boise after allegations arose that he had a sexual relationship with a woman. During his time in Boise, Fr. Nguyen was working at St. Edward the Confessor Church in Twin Falls, Idaho, when a repairmen found child pornography on his computer. No charges were filed against Fr. Nguyen because prosecutors determined it would be too difficult to prove Fr. Nguyen was the one who downloaded the pornographic images. He was, however, stripped of his priestly duties in Idaho and returned to the Diocese of Orange. Shortly thereafter, Fr. Nguyen was sent to treatment at the St. Luke Institute in Maryland for seven months. Fr. Nguyen appears on a list by the Diocese of Orange as having been removed from ministry, voluntary permanent leave. As of 2014, Fr. Nguyen was believed to be residing in Orange County, however, his current whereabouts and whether he has access to children is unknown.