Fr. Donald Duplessius, O.S.M.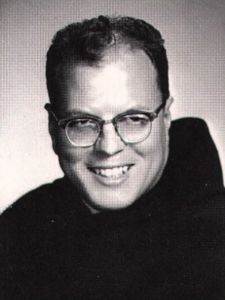 Ordination: Unknown
Assignments:
1966-1967: Servite High School, Anaheim, CA
1968-1975: Servite Priory of the Seven Holy Founders, Anaheim, CA
1972-1974: Cypress College, Fullerton, CA
1973-1974: Fullerton City College, Fullerton, CA
1974-1976: California State University Fullerton, Fullerton, CA
1976: St. Philip Benizi, Fullerton, CA; Chapman College, Fullerton, CA; Fullerton City College, Fullerton, CA
1977-2018: Unknown
Fr. Donald Duplessius was a Servite priest who has been accused of sexually abusing at least one child. A civil lawsuit alleged that Fr. Duplessius sexually abused a child in approximately 1968 to 1970 at Servite High School in Anaheim. Fr. Duplessius was included in the Archdiocese of Los Angeles' list of priests accused of sexual misconduct involving minors. It is believed Fr. Duplessius died in 2018. Since 1977, his status as a priest, whereabouts, and whether he had access to children are unknown.