Fr. Donald G. Farmer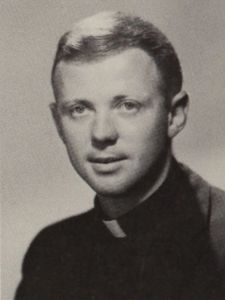 Ordained 1963
Assignments:
1964-1966: St. Paschal Baylon Catholic Church, Thousand Oaks, CA
1967-1970: Holy Family Catholic Church, Glendale, CA
1971: Saints Felicitas and Perpetua Catholic Church, San Marino, CA
1972: Laicized
1972-2018: Unknown
Fr. Donald G. Farmer left the priesthood in the late 1960s and was laicized in 1972. In 2003, he was working as a marriage counselor when he was arrested for child sexual abuse. Fr. Farmer was accused of sexually abusing at least four children in 1966 to 1967 at his family's Crestline cabin at Lake Gregory in the San Bernardino Mountains. The incidents involved two boys and two girls, all of whom were under the age of 13 at the time. He was criminally charged in 2003, but the charges were ultimately dismissed. Fr. Farmer has been named in at least three lawsuits. Fr. Farmer was included in the Archdiocese of Los Angeles' list of priests accused of sexual misconduct involving minors. It is believed Fr. Farmer was living in Burbank, CA and died in approximately 1987. Since his laicization in 1975, Fr. Farmer's whereabouts and whether he had access to children are unknown.