Fr. Anthony Rodrigue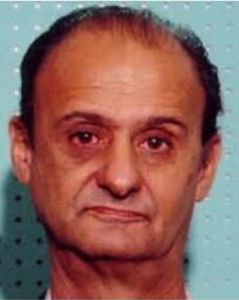 Ordination: Unknown
Assignments:
1962-1964: Mary Star of the Sea, La Jolla, CA (SD)
1964-1966: Our Lady of Perpetual Help, Lakeside, CA
1966-1967: St. John, Encinitas, CA
1967-1971: Our Lady of Guadalupe, Calexico, CA
1971-1972: Our Lady of Perpetual Help, Indio, CA
1972-1973: St. Joseph, Barstow, CA
1973-1974: St. Augustine, Eagle Mountain, CA
1974-1975: St. Michael, Poway, CA
1975-1977: Our Lady of Guadalupe, El Centro, CA
1977-1981: St. George, Ontario, CA
1981-1982: St. Joseph the Worker, Loma Linda, CA
1983: Retired
1984-2018: Unknown
Fr. Rodrigue worked as a priest in the San Bernardino and San Diego dioceses for 22 years before retiring in 1983. He also worked in the Diocese of Oakland at St. Albert's Priory in Oakland. Fr. Rodrigue was routinely transferred from parish to parish due to his serial sexual abuse. Several boys reported Fr. Rodrigue's sexual abuse to clergy on many occasions, but either nothing was done, or Rodrigue was simply moved to a new parish. In 1979, Fr. Rodrigue pleaded no contest to a misdemeanor child molestation charge and was sentenced to probation, but was allowed to continue serving in the priesthood for another four years until his retirement. After further accusations surfaced, Fr. Rodrigue was laicized in 1992. According to a 1997 San Bernardino County Sheriff's report, Fr. Rodrigue admitted to sexually abusing four or five boys every year during his 22 years in the priesthood; it has been approximated that he has abused 150 victims. In 1998, he was sentenced to 10 years in prison for sexually abusing an 11-year-old mentally disabled student. Fr. Rodrigue's name was also included in San Diego and San Bernardino's list of priests credibly accused of sexual abuse released in 2007. It is believed Fr. Rodrigue was last known to be living in Reno, NV and may have died in 2009.