Finian (Robert) Magee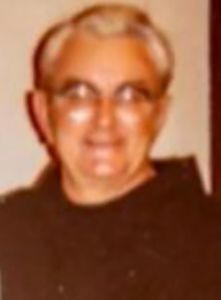 In 2003, Br. Finian Magee was named in a child sexual abuse lawsuit. Br. Magee worked at St. Joseph's Parish school in Babylon, New York when he allegedly sexually abused a 12-year-old boy in approximately the early 1970s. Br. Magee was the boy's sixth-grade homeroom teacher and allegedly sexually abused the boy in the classroom and his private school office.
Br. Finian Magee entered the Franciscan Brothers congregation on July 26, 1953. During his 39 years with the Franciscan Brothers, he worked/taught at the following locations:
1955-1956: Saint Leonard's High School
1956-1957: Our Lady of Good Counsel
1957: Saint Francis Xavier
1957-1963: Saint Aidan, Williston Park, NY
1963-1964: Our Lady of Lourdes
1964-1966: Our Lady of Good Counsel
1966-1969: Notre Dame, New Hyde Park, NY
1969-1970: Saint Aidan
1970-1971: Saint Brigid
1971-1981: Saint Joseph, Babylon, NY
1981-1982: Saint Mary Star of the Sea
1982-1993: Saint Anthony High School
Br. Finian Magee died on August 27, 1993.
(Source: www.bishop-accountability.org & http://www.franciscanbrothersosf.org/brother-obituary/?id=160)