Fr. Frederick R. Balak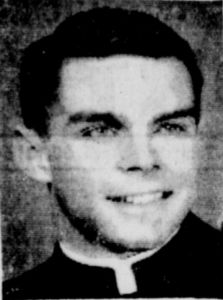 Assignments:
1965-1967 St. Augustine's, Culver City, CA
1968-1969 Office of Vocations, Los Angeles, CA
1970 Unknown
1971-1974 1531 W. 9th St., Los Angeles, CA
1974-2018 Unknown
At least one survivor has come forward alleging child sexual abuse by Fr. Frederick R. Balak, from approximately 1967 to 1968, while he worked at St. Augustine's in Culver City. Fr. Balak was included in the Archdiocese of Los Angeles' list of priests accused of sexual misconduct involving minors. As of 2018, Fr. Balak was listed as the Cathedral Mausoleum Director at the Cathedral of Our Lady of the Angels. It is believed Fr. Balak currently resides in Los Angeles. Fr. Balak's current status as a priest and whether he has access to children are unknown.