Fr. Gary B. Tollner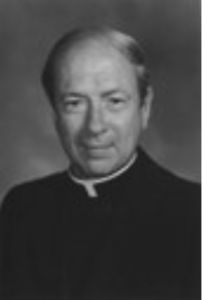 Ordination: 1961
Assignments:
1961-1966 St. John the Baptist, El Cerrito, CA
1966-1971 St. Lawrence O'Toole, Oakland, CA
1971-1973 Santa Maria, Orinda, CA
1973-1985 St. Phillip Neri, Alameda, CA
1985-1995 St. Theresa of the Infant Jesus, Oakland, CA
1985-1999 Propogation of the Faith, Oakland, Ca
1988-1999 St. Peter the Apostle Society, Oakland, CA
1989-1999 Catholic Ladies' Aid Society, Oakland, CA
1999 Died
Fr. Gary Tollner was accused in 1987 of sexually abusing an 11-year-old boy at St. Lawrence O'Toole beginning in 1966.  In 1982, Fr. Tollner was accused of sexually abusing his 22-year-old developmentally disabled nephew; after this accusation was made, reports made by parishioners alleged that Fr. Tollner was engaging in suspicious behavior with young boys involving alcohol, drugs, and a hot tub. Fr. Tollner is believed to have sexually abused at least six minors. In 1985, Fr. Tollner was sent to St. Luke Institute, an institution know for treating priests accused of child sex abuse. Fr. Tollner was named publicly as a sex offender at the February 2004 Diocese of Oakland's apology service.