Gennaro "Jerry" Gentile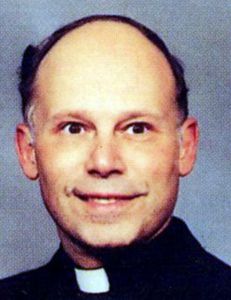 Fr. Gennaro "Jerry" Gentile of the Archdiocese of New York has been accused of sexually abusing multiple boys during his thirty-plus years as a priest. Archdiocesan officials are believed to have reached financial settlements with survivors of his abuse. Additionally, in 1997, two survivors brought a lawsuit alleging sexual abuse by Fr. Gentile in the early 1990s. That lawsuit settled in 2001.
The Independent Reconciliation and Compensation Program of the Archdiocese of New York has made financial settlement available to at least one survivor of Fr. Gentile's abuse.
Fr. Gennaro "Jerry" Gentile was ordained in 1971 and worked in parishes in Wappinger's Falls, Yonkers, Poughkeepsie, Hopewell Junction, Marlboro, Gardiner, Tuckahoe, Croton-on-Hudson, Rome, and the Bronx, New York. Fr. Gentile was removed from active ministry in April 2002 and laicized in 2005.
Fr. Gentile worked at the following locations:
1965-1971: St. Joseph's Seminary, Yonkers, NY (Seminarian)
1970: St. Mary's, Wappinger's Falls, NY (Deacon)
1971: Ordained
1971-6/1976: St. Mary's, Poughkeepsie, NY
6/1976-6/1982: St. Denis, Hopewell Junction, NY
6/1982-11/1983: St. Mary's, Marlboro, NY
11/1983-4/1984: St. Eugene's, Yonkers, NY
4/1984-5/1984: St. Charles Borromeo, Gardiner, NY
5/1984-4/1987: Immaculate Conception, Tuckahoe, NY
4/1987-2000: Holy Name of Mary, Croton-on-Hudson, NY
Summer, 2000: Assisted at a parish in Rome, NY
2000: St. Benedict's, Throgg's Neck (Bronx), NY
2000-2002: Catholic Center Annulments Office, Poughkeepsie, NY
(Source: http://www.bishop-accountability.org/news5/2002_03_27_Evans_Twisted_Journey.pdf and http://www.bishopaccountability.org/assign/Gentile_Gennaro_L.htm)
The online Rubiks Cube solver program will help you find the solution for your unsolved puzzle.