Fr. George E. Crespin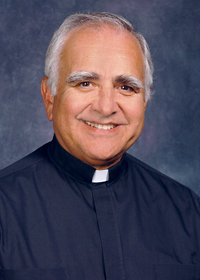 Ordained: 1962
Assignments:
1963: Holy Ghost, Freemont, CA (OAK)
1964-1966: Cathedral of St. Francis De Sales, Oakland, CA
1967-1971: Corpus Christi, Piedmont, CA
1972-1979: Our Lady of Rosary, Union City, CA
1980-1983: Archivist, 2900 Lakeshore Ave., Oakland, CA
1982-2006: St. Joseph the Worker, Berkeley, CA
2001: St. Ambrose, Berkeley, CA
2007-2011: Retired, St. Joseph the Worker, Berkeley, CA
2012-2017: Retired, St. Cornelius, Richmond, CA
At least one survivor has come forward alleging child sexual abuse by Fr. George E. Crespin, from approximately 1974 to 1975, while he worked at Our Lady of Rosary in Union City. Fr. Crespin worked as Chancellor and Vicar General of the Oakland diocese from 1979 to 1994. In 2005, during a clergy sexual abuse trial involving the Diocese of Oakland, Fr. Crespin testified that contacting law enforcement about allegations of child sexual abuse in the diocese was not their practice. Additionally, the Diocese of Oakland deemed there was insufficient evidence of child sexual abuse by Fr. Crespin and he was allowed to return to ministry where his privileges were restored as a retired priest. Fr. Crespin lived and worked at St. Joseph the Worker's in Berkeley, California from 1980 until 2011 when he was asked to leave. It is believed Fr. Crespin remains a priest of the diocese and may reside at St. Cornelius in Richmond. Whether he has access to children is unknown.