George F. Zatarga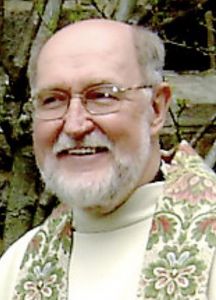 Fr. George F. Zatarga worked at the following locations:
1968: Ordained
1969: St. Frances de Chantal, Brooklyn, NY
1970-1971: St. Gertrude's, Edgemere (Queens) & Far Rockaway (Queens), NY
1972-1978: Queen of All Saints, Brooklyn, NY
1979: Absent on leave
1980: St. Clement Pope, Brooklyn, NY
1980-1981: Archbishop Molloy High School (Boys), Jamaica, NY
1981-1989: St. Gregory the Great, Brooklyn, NY
1990-1999: Christ the King, Queens, NY
2000: Unknown
2001-2006: Bishop Mugavero Residence, Douglaston, NY (Rev. Msgr. George F. Zatarga, Dir.)
2004-2006: Senior Priests, Episcopal Vicar Delegate for – Rev. Msgr. George Zatarga
2007: American Martyrs, Bayside (Queens), NY
2007: Placed on leave in response to allegations of child sexual abuse. Reportedly residing at St. Luke Institute in Silver Spring, MD, as of 2008.
(Source: Official Catholic Directory, http://www.nydailynews.com/news/victims-brooklyn-priest-sex-abuse-article-1.340259)