Fr. Guy Anthony Murnig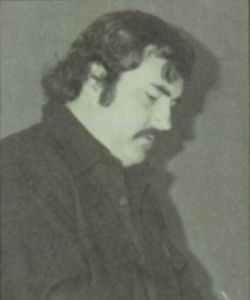 Ordination: Unknown
Assignments:
1971-1973: St. Sebastian's, Kentfield-Greenbrae, CA
1972-1978: Marin Catholic High School, Kentfield, CA
1973-1977: Serra Club of Marin County, San Rafael, CA
1979-2018: Unknown
Multiple survivors have come forward alleging child sexual abuse by Fr. Guy Anthony Murnig in the 1970s while he worked at St. Marin Catholic High School in Kentfield. In 2002, Fr. Murnig was arrested and criminally charged with child sexual abuse. However, the charges were dropped due to a U.S. Supreme Court ruling that changed the law surrounding statutes of limitation. In 1978, Fr Murnig reportedly left the priesthood to marry a former student he met while he was a teacher at Marin Catholic High School. Fr. Murnig has been named in at least one civil lawsuit. Fr. Murnig's current whereabouts and whether he has access to children are unknown.