Fr. Harold Danielson, S.D.B.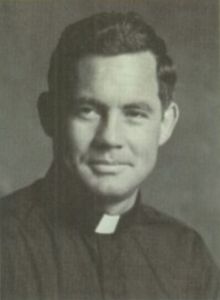 ORDAINED:

1966
Assignments:
1967-1971: St. Joseph Salesian Juniorate, S. San Gabriel/Rosemead, CA
1971-1978: St. John Bosco High School, Bellflower, CA
1978-1980: Unknown
1980-1984: De Sales Hall, Bellflower, CA
1984-1986: Unknown
1986-1993: Corpus Christi, San Francisco, CA
1993-1997: St. Dominic Savio, Bellflower, CA
1997-1998: Unknown
1998-2000: St. Francis Youth Center, Watsonville, CA
1999-2002: Our Lady Help of Christians, Watsonville, CA
2002-2003: San Luis Ray, Laredo, TX
2003-2014: SS Peter and Paul, San Francisco, CA
2014-2018: Unknown
Fr. Harold Danielson has been named in at least one civil child sexual abuse lawsuit. Fr. Danielson's status as a priest, current whereabouts, and whether he has access to children are unknown.