Fr. Harold F. DeLisle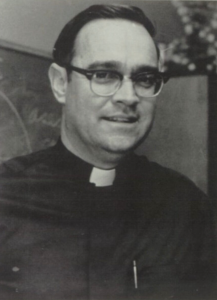 Ordained: 1967
Assignments:
1966-1968: Saints Peter and Paul Catholic Church, Wilmington, CA
1969: Absent on leave
1970: St. Linus Catholic Church, Norwalk, CA
1971-1975: St. Athanasius Catholic Church, Long Beach, CA
1976-1978: St. Didacus Catholic Church, Sylmar, CA
1979: Our lady of Grace, Encino, CA
1980: Absent on leave
1981-2004: Unknown
2004: Died, according to the Archdiocese of Los Angeles
2005-2010: Unknown
2010: Living in Twentynine Palms, CA, according to citizen
2011-2018: Unknown
According to the Archdiocese of Los Angeles, Fr. Harold F. DeLisle stands accused of sexually abusing two children between 1967 and 1977. In 2004, the Archdiocese announced that Fr. DeLisle was deceased. However, in June 2010, a reader notified Bishop Accountability that Fr. DeLisle was, in fact, alive and residing in Twentynine Palms, California. Fr. DeLisle was included in the Archdiocese of Los Angeles' list of priests accused of sexual misconduct involving minors. Fr. DeLisle is listed in the 1980 Official Catholic Directory as absent on leave and his whereabouts, status as a priest, and access to children since 1980 are unknown.