Fr. Henry C. Sewall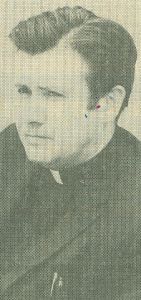 Ordained: 1960
AssignmentS:
1961-1963: Our Lady of the Rosary, New Hartford, NY
1964: Unknown
1965-1971: Utica Catholic Academy, Utica, NY
1972-1976: Utica Faculty House, Utica, NY
1977-1979: Notre Dame High School, Utica, NY
1980-1982: Special assignment (Episcopal Vicar for Eastern Region)
1983-1990: Our Lady of Lourdes, Utica, NY
1991-1994: Utica, NY
1995: Unknown
1996: On duty outside the Diocese
1997: On duty outside the Diocese (St. Peter Church)
1998-1999: On duty outside the Diocese
2000-2001: Unknown
2002-2003: Absent on sick leave
2004-2014: Unknown
7/11/2015: Died
After he was accused of child sexual abuse in 2002, Fr. Henry C. Sewall admitted that he had "engaged in sexual misconduct" while he was a high school principal. Three lawsuits filed in 2002 accused Sewall of child sexual abuse. In 2003, the Diocese of Syracuse stated that Fr. Sewall had been permanently removed from ministry due to allegations of child sexual abuse.