Fr. Honesto Bayranta Bismonte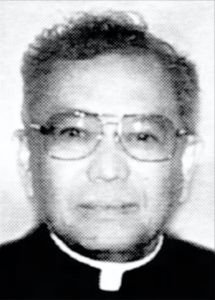 Ordained: 1954
Assignments:
1955-1981: Unknown
1982-1986: St. Agatha, Los Angeles, CA
1987-2001: St. Anthony of Padua, Gardena, CA
2001-2018: Unknown
Fr. Honesto Bismonte has been accused by at least two people of child sexual abuse. Fr. Bismonte's victims allege the abuse occurred between approximately 1997 and 2001. In 2003, Fr. Bismonte was sentenced to two years of probation for unlawfully touching two girls ages 8 and 12. Fr. Bismonte was charged with four felony counts of lewd acts on a child and faced up to eight years in prison. In 2006, Fr. Bismonte remained on inactive status as a priest. As of 2010 he was not listed as a registered sex offender. Fr. Bismonte was listed in the Errata Notice to the Archdiocese of Los Angeles' list of priests accused of sexual misconduct involving minors. Since 2003, Fr. Bismonte's whereabouts, his status as a priest and whether he has access to children are unknown.