Fr. James T. O'Brien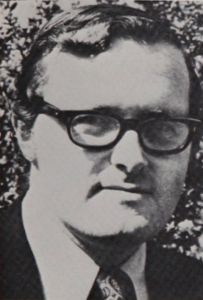 Ordained: 1963
Assignments:
Unknown St. Thomas Moore/St. Edmund, Breezy Point, NY (BRK)
1964-1970 St. Clement Pope, South Ozone Park, NY (BRK)
1971-1973 St. Agnes, Brooklyn, NY (BRK)
1974-1975 Archbishop Molloy High School, Queens, NY (BRK)
1976-1979 St. Pius X, Rosedale, NY (BRK)
1980 St. Teresa's, Brooklyn, NY (BRK)
1981-1982 St. Teresa of Avila, Brooklyn, NY (BRK)
1983 Absent on Leave (BRK)
1984-2002 Resurrection, Brooklyn, NY (BRK)
2003-2019 Unknown
Fr. James O'Brien was ordained a priest in the Diocese of Brooklyn. Fr. O'Brien was permanently removed from ministry in 2002. Fr. O'Brien is named on the Diocese of Brooklyn's 2019 "List of Diocesan Clergy for Whom the Diocese Received Allegations of Sexual Misconduct with a Minor," in the subsection "Clergy Members of the Diocese of Brooklyn with Credible Allegations: Credibility Deemed by Diocesan Review Board Determination and/or Admission on Behalf of the Cleric." The details of the sexual abuse allegations, including when and where the abuse occurred, are unknown. Fr. O'Brien's status as a priest, whereabouts, and whether he has access to children are unknown.