Fr. John "Jack" A. Bradley, S.J.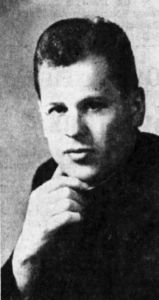 Ordained: 1954
Assignments:
1955: Alma College, Los Gatos, CA (SFR)
1956-1957: St. Joseph, Seattle, WA
1958: Manresa Hall, Port Townsend, WA
1959: St. Mary's, Pendleton, OR
1960-1965: St. Aloysius, Spokane, WA
1966-1970: Our Lady of Angels, San Diego, CA
1971-2018: Unknown
Fr. John A. Bradley was ordained a Jesuit priest. Following ordination in California, Fr. Bradley was moved to the Northeast, where he reportedly worked at various Catholic schools until 1962. In 2003, a survivor filed a lawsuit against Fr. Bradley in which she accused him of sexually abusing her when she was a minor in the early 1960s. The same year, another woman accused Fr. Bradley of sexually abusing her for five months when she was 17 years old and attending St. Agnes Mission in Fresno, California. Fr. Bradley returned to California to work at Our Lady of Angels in San Diego, California. Since 1970, Fr. Bradley's status as a priest, his whereabouts, and whether he has access to children are unknown.