Fr. John Kohnke, O.Praem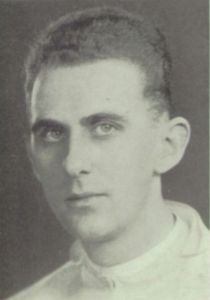 Ordained: 1937
Assignments:
1938-1954: Unknown
1955: St. Thomas, Sunburst, MT
1956-1959: Unknown
1960-1964: St. William, Shelby, MT
1965-1969: Unknown
1970-1971: St. Joseph Hospital, Burbank, CA
1972-1974: St. Luke Hospital, Pasadena, CA
1975-1986: Unknown
1987: Died
Fr. John Kohnke was a Norbertine priest who worked at several parishes in California, Montana, Pennsylvania, Wisconsin, and Texas. In 1974, Fr. Kohnke was arrested in California for sexually abusing a child from 1973 to 1974. He was also arrested twice for lewd behavior in restrooms. Following his arrests, Fr. Kohnke was permitted to continue working as a priest in Wisconsin. In 1990, a mother alleged that her son had been sexually abused by Fr. Kohnke in the 1970s. Fr. Kohnke has been named in at least one civil lawsuit. Fr. Kohnke was included in the Archdiocese of Los Angeles' list of priests accused of sexual misconduct involving minors. He was also included in the Diocese of Helena's list of priests against whom accusations of sexual abuse have been made to the Diocese of Helena.