Msgr. John N. Paddack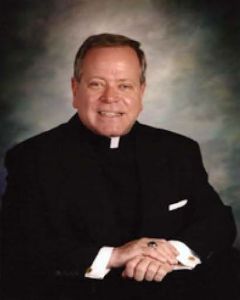 Fr. John Paddack attended St. Joseph's Seminary at Dunwoodie in Yonkers, New York. Fr. Paddack was
ordained for the New York Archdiocese in 1984. Prior to ordination he worked with runaway children at
Covenant House in Manhattan and taught at Monsignor Scanlan High School in the East Bronx. Fr. John
Paddack was elevated to monsignor in 2006 and appointed Dean for the Archdiocese of New York in
2015.
Fr. John Paddack worked at the following locations:
1984 Ordained
1985-2002 Incarnation Parish, New York, NY
1993-1998 Cardinal Hayes High School, New York, NY
1999-2003 St. Joseph by the Sea High School, Staten Island, NY
2004-2010 Monsignor Farrell High School, Staten Island, NY (Principal)
2011-2019 Church of Notre Dame, New York, NY
July 7, 2019 Resigned
(Sources: http://www.nytimes.com/1984/12/03/nyregion/a-priest-offering-his-first-mass-feels-blessedby-his-vocation.html https://ndparish.org/people/msgr-john-paddack http://www.cny.org/stories/FiveDeans-Named-for-Archdiocese,12094)