Fr. John V. Farris, C.M.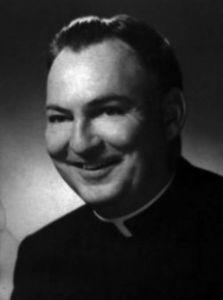 Ordained: 1949
Assignments:
1950: St. John's Seminary, Camarillo, CA
1951-1954: Los Angeles College, Los Angeles, CA
1955-1957: Seminary of Our Lady Queen of Angels, San Fernando, CA
1958-2003: Unknown
2003: Died
Fr. John V. Farris, C.M. was a Vincentian priest. He was accused of sexually abusing a child from 1951 to 1954 when he was a teacher at Queen of Angels Seminary. After 1957, Fr. Farris allegedly worked for at least nine parishes throughout Missouri. He was named in at least one lawsuit in California. Fr. Farris was included in the Archdiocese of Los Angeles' list of priests accused of sexual misconduct involving minors.