Fr. Jose J. Mendez, O.A.R.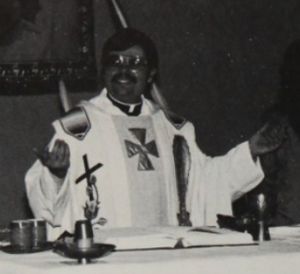 1983: Ordained
1984: Unknown
1985: Casa Morena, Santa Ana, CA
1986-1887: San Miguel, Los Angeles, CA
1988-1990: Cristo Rey, Los Angeles, CA
1991-1993: St. Augustine Priory, Oxnard, CA
1994: Our Lady of Guadalupe, Santa Ana, CA
1995-2018: Unknown
Notes: Fr. Jose Mendez is a member of the Order of Augustinian Recollects. He has been accused of sexually abusing at least one child. Fr. Mendez was named in a civil lawsuit alleging child sexual abuse from approximately 1985 to 1987 while he was serving at San Miguel in Los Angeles. A report from his superiors recommended that Fr. Mendez be dismissed from the order and stated that Fr. Mendez "probably should never have been professed a religious or ordained a priest." Fr. Mendez was included in the Archdiocese of Los Angeles' list of priests accused of sexual misconduct involving minors. His status as a priest, current whereabouts, and whether he has access to children are unknown.