Fr. Jose Superiaso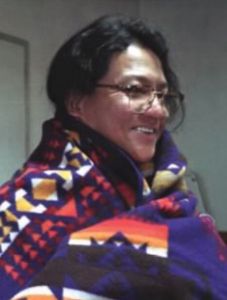 ORDAINED:

1985
Assignments:
1985-1991: Philippines
1991-1997: St. Andrew's, Daly City, CA
May 1997-July 1997: Our lady of the Pillar, Half Moon Bay, CA
1997-1998: Immaculate Heart of Mary, Belmont, CA
Mid-1998-1999: St. Anne's, Santa Fe, NM
1999-2000: La Santisima Trinidad, Arroyo Seco, NM; San Antonio de Padua, Valdez, NM; Santo Nino de Atocha, Las Colonias, NM; San Cristobal, San Cristobal, NM; Nuestra Senora de Guadalupe, Taos, NM; St. Jerome's, Taos, NM; Taos Pueblo, NM; St. Theresa, El Prado, NM; Our Lady of Sorrows, Canon, NM; Immaculate Conception, Ranchitos, NM; San Antonio, La Loma, NM
2000-2003: Cathedral of San Francisco de Asis, Santa Fe, NM; Santa Clara Indian Pueblo, Rio Arriba Co.; San Ildefonso Indian Pueblo, Santa Fe Co.; Tesuque Indian Pueblo, Santa Fe Co.
2003-2012: Prison (inmate)
2012-2018: Unknown
Fr. Jose Superiaso was arrested in 2003 on child sexual abuse charges stemming from his time at a Native American reservation in the Archdiocese of Santa Fe. Fr. Superiaso pled guilty in 2005 and was sentenced 10 years in prison. He was released in January 2012 and his deportation to the Philippines is reportedly pending. Fr. Superiaso's status as a priest, current whereabouts, and whether he has access to children are unknown.