Fr. Joseph Lopez, C.M.F.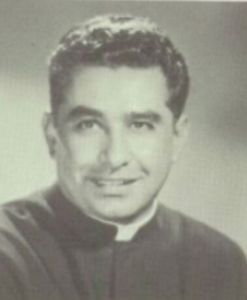 Ordination: Unknown
Assignments:
1964-1970: Missionary Sons of the Immaculate Heart of Mary (Claretian), San Gabriel, CA
1970: Left priesthood
1971-2018: Unknown
Fr. Joseph Lopez was a Claretian priest. He reportedly left the priesthood in 1970 and was believed to be living in San Jose. In 1992, a Claretian Provincial informed the Vicar for Clergy of the Archdiocese of Los Angeles of a woman's allegation that Fr. Lopez sexually abused her between 1962 and 1966 while she was a student at San Gabriel Mission High School. Fr. Lopez was included in the Archdiocese of Los Angeles' list of priests accused of sexual misconduct involving minors. His current whereabouts and whether he has access to children are unknown.