Joseph P. Byrns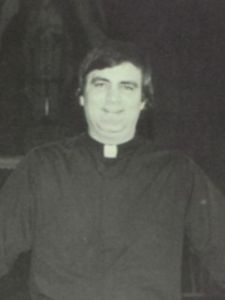 Ordained: 1969
Assignments:
1970-1980: St. Anastasia, Douglaston, NY (BRK)
1981: Mater Christi High School (BRK)
1982-1988: St. John's Preparatory High School, Long Island City, NY (BRK)
1989-1994: St. Andrew Avellino, Flushing, NY (BRK)
1995: Holy Cross, Maspeth, NY (BRK)
1996-2003: St. Rose of Lima, Brooklyn, NY (BRK)
2004: On Leave/Unassigned (BRK)
2005-2019: Unknown
Fr. Joseph Byrns was ordained a priest in the Diocese of Brooklyn. In 2002, Fr. Byrns was accused in a lawsuit of sexually abusing two minor boys in the late 1960s and early 1970s while at St. Anastasia in Douglaston, New York. In 2004, Fr. Byrns was criminally charged with sexually abusing a third minor boy beginning in 2000 while at St. Rose of Lima in Brooklyn, New York. In 2006, he pleaded guilty to some of the charges and was sentenced to three years' probation. In 2004, Fr. Byrns was removed from ministry and he was laicized in 2013. Fr. Byrns was included on the Diocese of Brooklyn's 2019 "List of Diocesan Clergy for Whom the Diocese Received Allegations of Sexual Misconduct with a Minor," in the subsection "Clergy Members of the Diocese of Brooklyn With Credible Allegations: Credibility Deemed by Diocesan Review Board Determination and/or Admission on Behalf of the Cleric." His current whereabouts and whether he has access to children are unknown.
(Sources: www.bishopaccountability.org, http://www.bishop-accountability.org/news2004_07_12/2004_07_02_Rezendes_BrooklynPriest.htm, Official Catholic Directory)