Fr. Joseph T. Pritchard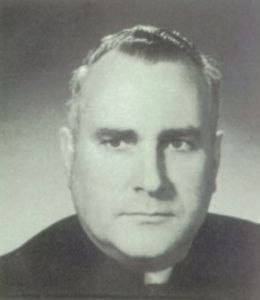 ORDAINED:

1948
Assignments:
1948-1953 St. Brendan's, San Francisco, CA
1949-1953: Diocesan Commission on Church Music
1953-1956: Bishop O'Dowd High School, Oakland, CA
1956-1970: Serra High School for Boys, San Mateo, CA
1970-1971: St. Cyprian's, Sunnyvale, CA
1971-1979: St. Martin's, San Jose, CA
1979-1988: St. Nicholas, Los Altos, CA
1979-1988: Residential Park for the Aged, Seven Oaks, CA
1986-1988: Special Assistance Ministry Board Chairman
1988: Died
Fr. Joseph T. Pritchard was accused of sexually abusing at least 20 children, including his own nephew. In 2003, Fr. Pritchard's nephew reported that he had been sexually abused as a child by his uncle and that his mother reported the abuse to church officials in 1959. Several victims allege the abuse occurred in the Fr. Pritchard's living quarters in approximately the 1970s while Fr. Pritchard was serving at St. Martin's. Since 2002, at least twenty civil lawsuits have been filed alleging that Fr. Pritchard sexually abused minors. The Archdiocese of San Francisco settled the vast majority of these lawsuits.