Fr. Justin K. Weger, O.S.C.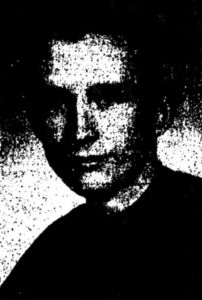 Ordained: 1952
Assignments:
1953: Our Lady of the Lake Seminary, Syracuse, IN (FTW)
1953-1954: St. Mathias, Fort Ripley, MN (DUL)
1954-1970: Crosier Seminary, Onamia, MN (SCL)
1957-1967: St. Therese, Vineland, MN (DUL)
1971-1972: Prince of Glory Catholic Indian Church, Minneapolis, MN (STP)
1971-1975: St. Stephen's, Minneapolis, MN (STP)
1972-1973: Crosier House of Studies, Fort Wayne, IN (FTW)
1973-1974: Social Services Consultant, Fort Wayne Housing Authority, Fort Wayne, IN (FTW)
1975-1976: St. Mary, Sells, AZ (TUC)
1976-1978: St. Mary's, Topawa, AZ (TUC)
1977-2002: Tribal Lodge, Inc., Phoenix, AZ (PHX)
2002-2005: Crosier Community of Phoenix, AZ (PHX)
2005: Died
Fr. Justin K. Weger was ordained a priest of the Crosier Fathers and Brothers. He worked at various parishes throughout Minnesota, Indiana, and Arizona. Fr. Weger is named on the Crosiers' "List of names of Crosiers with one or more credible claims of sexual abuse of minors" in the section "The following Crosiers were named publicly. Since then, three have died and one has left the Crosier Order." According to this list, Fr. Weger's priestly faculties were withdrawn in 1976. In 2002, he was placed under restriction in a long-term senior living facility and reportedly moved to Carestone Assisted Living Facility in Tempe, Arizona one year prior to his death.