Fr. Kevin F. Tripp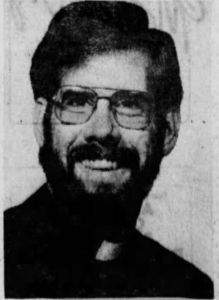 ORDAINED:

1968
Assignments:
1968-1970: St. Patrick's, Fall River, MA
1971: Unknown
1972: Leave of absence
1973: St. John Church, Attleboro, MA
1974-1982: St. James, New Bedford, MA
1983-1994: Special assignment (1993: St. Mary's Hospital, San Francisco, CA)
1995-1998: Absent on leave
1999-2018: Unknown
In 2002, the Bristol District Attorney's Office in Fall River, Massachusetts, released a list of priests under investigation for sexual abuse, which included Fr. Kevin F. Tripp. The list indicated that Fr. Tripp had two alleged victims. According to the 1993 Official Catholic Directory, Fr. Tripp was on special assignment at St. Mary's Hospital in the Archdiocese of San Francisco. A 2003 San Francisco Faith newsletter lists Fr. Tripp as executive director of the Marin Interfaith Council in San Rafael, California. His status as a priest, whereabouts, and whether he had access to children from 2003 to present are unknown.