Fr. Larry Lorenzoni, S.D.B.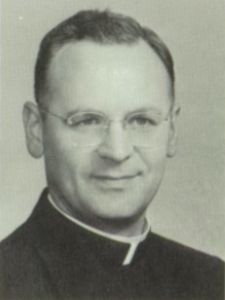 Ordained: 

1951
Assignments:
1952-1956: Unknown
1957-1958: St. John Bosco High School, Bellflower, CA (LA)
1959-1960: Don Bosco Tech High School, San Gabriel, CA
1961-1962: Unknown
1963: Bishop Mora Salesian High School, Los Angeles, CA
1964-1966: Unknown
1967: Bishop Mora Salesian High School, Los Angeles, CA
1968-2016: Unknown
2017: Died
Fr. Larry Lorenzoni was born in Italy in 1923 and became a Salesian priest. In 2002, he was accused of sexually abusing a former student in approximately 1957 to 1958. The accuser sued the Salesians in connection with the alleged abuse. Another former student of Fr. Lorenzoni accused him of sexual abuse dating back to 1959 to 1960, when the man attended seminary school in Watsonville, California. Fr. Lorenzoni reportedly worked at Southern Illinois University from 1966 to 1971. He is believed to have lived in Rome from 1985 to 1990. Fr. Lorenzoni reportedly resided in the Salesian Provincial House in the Archdiocese of San Francisco after returning from Rome. Fr. Lorenzoni was included in the Archdiocese of Los Angeles' list of priests accused of sexual misconduct involving minors. His whereabouts from 1990 until his death in 2017 are unknown.