Fr. Lawrence Joseph (LJ) Lovell, C.M.F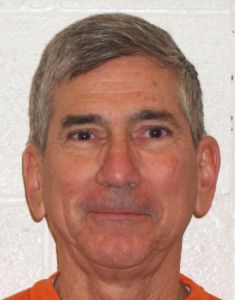 Ordained: 1976
Assignments:
1976-1979: Sacred Heart, Prescott, AZ (PHX)
1980-1984: San Gabriel Mission, San Gabriel, CA (LA)
1985: SS. Anthony and Pius X, Phoenix, AZ (PHX)
1986-1990: Unknown
1991: Foundation House, Villa Louis Martin, Our Lady of Lourdes Novitiate, Jemez Springs, NM (SFE)
1992-2019: Unknown; prison (Florence, AZ)
Fr. Lawrence Lovell is a Claretian priest. He has been accused of sexually abusing at least 11 children and has been named in at least two civil lawsuits. In 1986, after being criminally charged with sexually abusing a child, Fr. Lovell pled no contest and received three years of probation. After he was criminally convicted, Fr. Lovell was removed from ministry. At some point, Fr. Lovell was sent to Servants of the Paraclete, an institution known for treating priests accused of child sexual abuse. He was laicized in 1992. It is believed that Fr. Lovell was residing in Rio Rancho, New Mexico in the mid-1990s. In 2003, Fr. Lovell was arrested and criminally charged in California for sexually abusing a child under the age of 14, but the charges were later dismissed. Fr. Lovell was also indicted for child sexual abuse in Arizona in 2003 and pled guilty. As of 2013, Lovell was serving a 14-year sentence for sexually abusing children in Yavapai and Maricopa counties. Fr. Lovell was included in the Archdiocese of Los Angeles' list of priests accused of sexual misconduct involving minors. His current whereabouts and whether he has access to children are unknown.