Fr. Lawrence (Loren) Riebe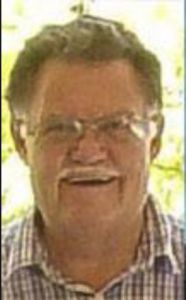 Ordained: 1970
Assignments:
1970-1975: St. Anne, Santa Monica, CA
1976-1984: On duty outside the Archdiocese
1975-1976: Tenejapa, Chiapas, Mexico
1976-1995: Yajalon, Chiapas, Mexico
1996: St. Maria Goretti, Scottsdale, AZ
1997-2018: Unknown
Fr. Loren Riebe has been accused by multiple people of child sexual abuse in Los Angeles from 1970 to 1975. He spent the next 21 years working as a priest in Mexico until he was expelled from the country in 1995. Fr. Riebe reportedly worked for the Diocese of Phoenix from 1996 to 1997. In 1997, Fr. Riebe returned to Arizona to operate a foundation and present mission appeals at various parishes. In 2008, he was incardinated into the Diocese of San Cristobal de las Casa, Chiapas, Mexico. Fr. Riebe was allowed to stay at St. Timothy's Catholic Community rectory in Mesa, AZ in 2009 and in 2011. In 2016, it was believed Fr. Riebe was residing in Los Angeles. It is believed he may have died in August 2018. From 1997 until present day, Fr. Riebe's status as a priest, his whereabouts, and whether he had access to children are unknown.